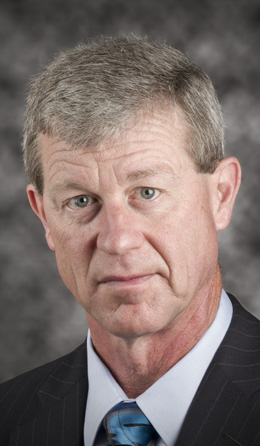 Jim Riddle coordinates the graduate student organic research grant program at the Ceres Trust, a grant-making organization in Minnesota. He also leads eOrganic's certification team.
For more than 30 years, Jim has been an organic farmer, gardener, inspector, educator, policy analyst, author and avid organic eater. He was founding chair of the Winona Farmer's Market and the International Organic Inspectors Association, (IOIA), and co-author of the IFOAM/IOIA International Organic Inspection Manual. He has trained hundreds of organic inspectors throughout the world.
Jim served on the Minnesota Department of Agriculture's Organic Advisory Task Force from 1991 to 2009, and was instrumental in passage of Minnesota's landmark organic certification cost-share program. From 2006 to 2013, he worked for the University of Minnesota Southwest Research and Outreach Center as Organic Outreach Coordinator.
Jim is former chair of the USDA National Organic Standards Board and has also served on the boards of the International Organic Accreditation Service, Beyond Pesticides, and the Organic Processing Institute. He currently serves on the Citizens Board for the Minnesota Pollution Control Agency; and on the Minnesota Agricultural Water Quality Certification Advisory Committee. He is the elected Chair of the Winona County Soil and Water Conservation District Board.
In addition, he and his wife own and operate Blue Fruit Farm, a diversified fruit farm in southeastern Minnesota.
Contact Information
Email:  jriddle@riverland.org
Website: http://cerestrust.org
This is an eOrganic article and was reviewed for compliance with National Organic Program regulations by members of the eOrganic community. Always check with your organic certification agency before adopting new practices or using new materials. For more information, refer to eOrganic's articles on organic certification.
eOrganic 9787